What is Quiet Mark?
Quiet Mark is an initiative to promote the use of quieter technology in our everyday lives.  We live in an increasingly noisy world and the negative and stressful effects of excess sound can have extremely harmful effects on our mental and physical well-being.  Quiet Mark is a not-for-profit company run by the charity, the Noise Abatement Society.
Enfield Speciality Doors understand the importance of Quiet Mark and we are very pleased to have Quiet Mark approval across our range of acoustic flush bespoke door sets which are ideal for hospitals, schools, colleges, public buildings and concert halls as well as domestic applications.
Find us on the Quiet Mark website.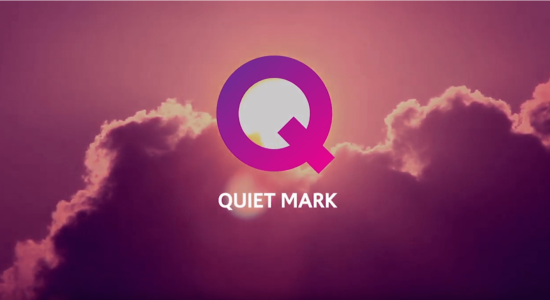 The Quiet House Concept
This vision of the future was unveiled at the Ideal Home Show in London.  The architect-designed house was there to demonstrate a whole range of quieter appliances and to promote a more peaceful lifestyle.
Incorporating sound insulated walls, digital instruments such as piano and guitar that are only audible via headphones and bespoke acoustic door sets from Enfield Speciality Doors ensured that The Quiet House became a popular haven of peace amidst the hustle and bustle of the show.
Quiet Mark on the BBC "Click"
The BBC featured Quiet Mark and the Quiet House in the technology programme "Click" where viewers saw Poppy Elliott, Managing Director of Quiet Mark, demonstrate and talk about the various appliances that were inside the house.  "
Click"  looked at the detrimental impact of noisy environments in general as well as looking at other solutions such as an innovative silent clubbers' night!  The programme was widely broadcast and shows the growing importance and awareness of this discussion.