Measuring
We make bespoke doors so naturally, we will make whatever size you need within reason. It's important for you to tell us your measuring method so that we can be sure they will fit.
Ordering by Structural Opening Size
Deduct 10mm from the height, deduct 10mm from the width and deduct for finished floor covering. We will allow a 7mm undercut (gap under the door leaf) and we will supply frames long for site trimming.
Ordering by Finished Frame Size
If you are supplying finished frame dimensions we will make it exact and we will allow for a 7mm undercut. Door leafs will have a 3mm gap around the top and sides.
Ordering Door Leaf(s) Only
When ordering doors to fit in existing frames, tell us the internal frame size exactly and we will deduct to allow a 3mm gap around with a 7mm undercut below. Check the frame head and make an allowance for on-site trimming if it is out of square.
If this is a fire door, check that the frame has intumescent strips fitted and replace them if they show any sign of damage or if they have been painted over. We can supply replacement strips in brown or white finish, just tell us the size that you need. If there are no existing fire strips in the frame then we can install these in the door leaf for you but it is important that intumescent strips are fitted to the door or the frame, not in both.
You can call us on: 020 3199 5849 or you can email your enquiry via our quick enquiry form.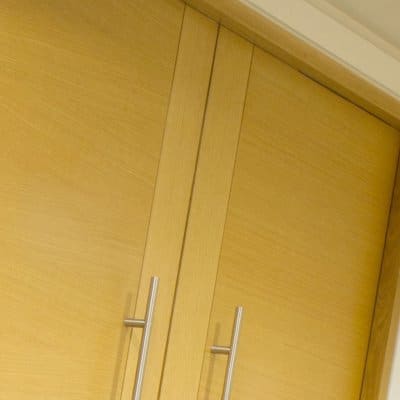 Handing and Configuration
It is important to order the correct hand and the correct configuration.
Left Handed/Left Hand Hung – Pulling the door towards you, you will see the hinge knuckle on the left side.
Right Handed/Right Hand Hung – Pulling the door towards you, the hinge knuckles will be on the right edge.
The configuration will be:
Single or double
Latched or swing (opens one way / opens in both directions)
If it is a double door we need the handling and, if the meeting edge is rebated, we need to know which leaf pulls open first.
Equal pair – Double doors where both leaves are approximately the same width.
Unequal Pair/Leaf and A Half – Double doors where the slave door is smaller than the main door.
Related Manufacturing Options