X-Ray doors are supplied as a complete assembly with lead lined frame and architraves and the door leaf has an offset lead barrier to ensure that protection extends across the latch area.
X-Ray doors can incorporate vision panels within limitations using glass to the same lead equivalence and within dimensions specified in any applicable fire regulations. All glass is held in place with precision cut hardwood beads. Options include sand blasted, toughened, acoustic and double glazed sealed units. Privacy panels such as Vistamatic are available with standard sizes of 400mm square and 800mm x 250mm.
For hospitals, doctors, laboratories, dental practices, universities and vets
Manufactured in our workshops by experienced craftsmen to ensure quality
All assemblies are to your bespoke size
Pre-hung for easy fast fitting, reducing interruption and labour costs
Finishes include primed, painted, real wood veneered or high pressure laminate
Equal pairs and leaf and a half sets come with rebated meeting styles
Frames are rebated (without loose stops) using solid hardwood and incorporating a lead barrier
Lead lined Architrave is included
Fitting of extra furniture at time of manufacture is available on request
X-Ray Door Manufacturing Options
Technical Library
Our technical library is a collection of online resources and guides covering our door manufacturing process. This includes detailed PDF downloads and links to partner websites.
If you have any questions please don't hesitate to contact us.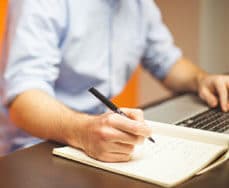 What Our Customers Say
"May Gurney have had a strong working relationship with Enfield for the past 5 years and on the back of many successful contracts we have now selected Enfield as our preferred supply chain partner for the supply of all internal Doorsets and Screens. We find that Enfield provide the best value for May Gurney in terms of commercial competitiveness, service levels and quality of product. Enfield have consistently given us good service and on many occasions have gone out of their way to help us out of some tight situation by improving delivery dates. May Gurney are happy to put Enfield forward to any of our Designers and Clients due their friendly and knowledgeable approach"
May Gurney Limited
"I am pleased to report back that the school are pleased with the doorset that was changed last week during the school half-term.
The delivery was made on the date agreed and at the time requested by the school during half-term.
The installation went smoothly and was finished to a high standard as the school has high standards of workmanship.  Thank you for your time in ensuring that the process went well and we look forward to working with yourself in the future."
Tasker Construction
"We had an urgent order for 20 Fire doors that was going to place a contract in jeopardy. We called Enfield having found them on the internet and they delivered to our specification within 5 days whilst we were quoted six weeks by our normal large supplier! We thoroughly recommend Enfield and have used them again for both Express and Standard orders"
Crownhall Developments
I have always found Enfield Speciality Doors to be courteous, professional and knowledgeable about all aspects of door design.
Neilcott Construction Ltd