Frames are produced in our wood mill from selected timbers so that we have total control producing the same quality and size across the whole job whether it's a single frame or a large project.
You will need to tell us the wall depth required and extension liners can be supplied for thicker walls. Frames are generally supplied with approx 30mm extra on each leg to allow for on-site trimming in order to accommodate any differences in the floor level.
When measuring for frames it's important to make an allowance for openings in the structure that may be out of true. Common practice is to measure the opening width and height then deduct 10mm form each and when the frame is installed, compatible packing is used behind each of the frame fixings to ensure that the frame is fitted plumb vertical and square. Fire and acoustic regulations will require the resulting gap to be caulked in a correct manner before architraves are installed. If you are installing a fire door then the fire officer may want to visually check that this has been done correctly.
Standard Door Frame
32mm thick x wall depth
Door stops 32mm x 12mm supplied loose
Softwood (FD30) or Hardwood (FD60)
Unfinished, Lacquered, Primed
Rebated Door Frame
44mm thick x wall depth
Rebated 12mm x door thickness (45mm/55mm)
Softwood (FD30) or Hardwood (FD60)
Unfinished, Lacquered, Primed
The gap under the door is called the undercut and we generally work to 7mm but this is a matter of choice and we will follow your instruction providing that this does not conflict with fire or acoustic certifications. If you are installing one of our higher rated acoustic doors then this gap becomes critical and if a soft floor covering is to be applied, then a specific threshold strip must be installed.
Standard Door Frames: ex 50m, ex 63mm or ex 75mm stock
Standard Door Linings: ex 38mm stock
Architraves are supplied loose and are available in a number of standard profiles and finishes. For Heritage projects and listed buildings, you can send us a small sample of any architrave, skirting or moulding and our mill will exactly reproduce it in the same material and finish.
You can call us on: 020 3199 5849 or you can email your enquiry via the quick enquiry form.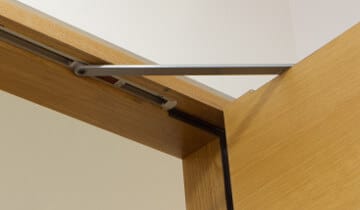 Related Manufacturing Options