Accreditations & Policies
At Enfield Speciality Doors we are doing all that we can to minimise pollution and protect precious resources for future generations. Trade bodies and Government initiatives help us all by setting high standards of stewardship and conduct so you can rest assured that we will constantly strive with our partners to achieve these goals.
ISO 9001: 2015 - Quality Management System
ISO 9001 is based on the plan-do-check-act methodology and provides a process-oriented approach to documenting and reviewing the structure, responsibilities, and procedures required to achieve effective quality management in an organization. Specific sections of the standard contain information on topics such as:
Requirements for a quality management system, including documented information, planning and determining process interactions
Responsibilities of management
Management of resources, including human resources and an organisation's work environment
Product realisation, including the steps from design to delivery
Measurement, analysis, and improvement of the QMS through activities like internal audits and corrective and preventive action
Some of the key updates in ISO 9001:2015 include the introduction of new terminology, restructuring some of the information, an emphasis on risk-based thinking to enhance the application of the process approach, and increased leadership requirements.
ISO 14001: 2015 - Environmental Management System
The ISO 14000 family of standards provides practical tools for companies and organizations of all kinds looking to manage their environmental responsibilities.
ISO 14001:2015 incorporates more business management terminology and concepts and ensure that systems are integrated into the organization's overall business processes rather than being separate entities. The changes require effort from organizations to implement, however the overall result is a more effective management system capable of achieving better results in environmental performance.
BM Trada
BM Trada is a leading provider of independent assurance services to businesses around the world; including certification, testing, inspection and verification, technical and training services covering a broad range of standards, schemes and products.
BM Trada are accredited by the United Kingdom Accreditation Service (UKAS), Accreditation Services International (ASI) and other accreditation bodies which means that certification is both credible and independent. A certificate from an accredited certification body shows that we have been rigorously assessed against internationally recognised standards to make sure we have the necessary expertise, integrity and competence.
More about BM Trada: http://www.bmtrada.com/en-gb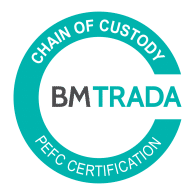 Timber Trade Federation
The Timber Trade Federation (TTF) is at the centre of the UK's timber industry with an impressive reputation. All members of the TTF have had to satisfy strict criteria before joining and can help solve any timber related issue you may have. Only those applicants that meet the TTF's high standards are approved for membership and once a company is approved for membership they have to observe the obligations contained in the TTF Code of Conduct.
The products offered by TTF members cover the entire range of timber-related activity, including softwoods, hardwoods and panel products that adhere strictly to current European Standards and Codes of Practice. Any company buying from a member company of the TTF does so in the knowledge that they are dealing with a company committed to its products, the environment and to an exceptional standard of service.
More about TTF: http://www.ttf.co.uk/about-ttf.aspx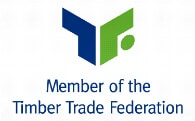 FSC Chain Of Custody
There are two parts to the FSC system. Forest Management Certification, which makes sure that forest resources are managed to high standards covering social, environmental and economic issues and Chain of Custody Certification, which traces the wood from those forests through all stages of processing and distribution.
Chain of Custody Certification from forest to end-user ensures that FSC materials and products have been checked at every stage of processing so that customers purchasing FSC labelled products can be confident that they are genuinely FSC certified.
More about FSC: http://www.fsc-uk.org/about-fsc.2.htm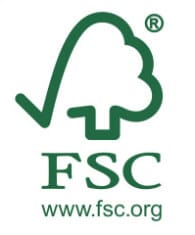 Quiet Mark
Ever-present noise can have a negative and stressful impact on physical and mental health so we are pleased to announce that our entire range of acoustic doors is approved by Quiet Mark.
The Quiet Mark is an innovative initiative from the Noise Abatement Society which aims to greatly reduce the amount of noise that is present in our everyday lives and is only awarded to manufacturers who incorporate "quietness" into their products.
Enfield Speciality Doors showed its acoustic door sets in the Quiet House, which was a key concept from Quiet Mark at the Ideal Home Show in London.
More about Quiet Mark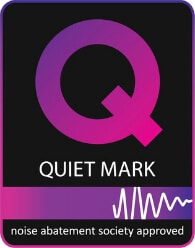 What Our Customers Say
I have always found Enfield Speciality Doors to be courteous, professional and knowledgeable about all aspects of door design.
Neilcott Construction Ltd
"May Gurney have had a strong working relationship with Enfield for the past 5 years and on the back of many successful contracts we have now selected Enfield as our preferred supply chain partner for the supply of all internal Doorsets and Screens. We find that Enfield provide the best value for May Gurney in terms of commercial competitiveness, service levels and quality of product. Enfield have consistently given us good service and on many occasions have gone out of their way to help us out of some tight situation by improving delivery dates. May Gurney are happy to put Enfield forward to any of our Designers and Clients due their friendly and knowledgeable approach"
May Gurney Limited
"I am pleased to report back that the school are pleased with the doorset that was changed last week during the school half-term.
The delivery was made on the date agreed and at the time requested by the school during half-term.
The installation went smoothly and was finished to a high standard as the school has high standards of workmanship.  Thank you for your time in ensuring that the process went well and we look forward to working with yourself in the future."
Tasker Construction
"We had an urgent order for 20 Fire doors that was going to place a contract in jeopardy. We called Enfield having found them on the internet and they delivered to our specification within 5 days whilst we were quoted six weeks by our normal large supplier! We thoroughly recommend Enfield and have used them again for both Express and Standard orders"
Crownhall Developments