Enfield Doors is one of the UK's leading manufacturers of bespoke flush Acoustic Doors and we are proud to have received the Quiet Mark accreditation which is a symbol of quality and excellence reflecting our own company ethos, assuring our customers of the highest standards and the performance of our products.
Acoustic doors of 35dB and above are supplied as complete assemblies with a frame.  We can supply duel certifications against fire and most can be supplied in the veneer or laminate of your choice.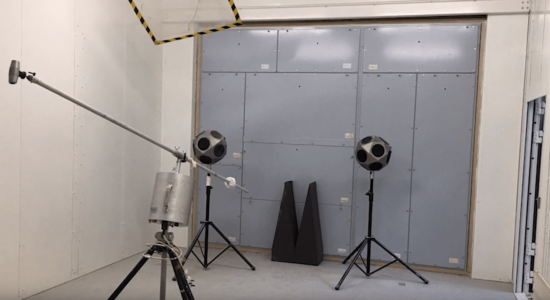 Acoustic Doors Made To Your Specification
Acoustic door specifications of 35dB and above
Every door made to order with a range of finishes available
Supplied with fire rated protection from 30 mins to 240 mins
Glass panels can be added with some limitations
Bespoke manufacturing options make them suitable for all sectors
Industry leading accreditations including Quiet Mark
Acoustic Door Manufacturing Options
Technical Library
Our technical library is a collection of online resources and guides covering our door manufacturing process. This includes detailed PDF downloads and links to partner websites.
If you have any questions please don't hesitate to contact us.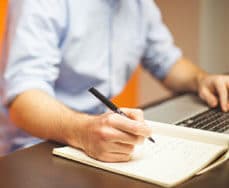 Acoustic Qualities
Suitable For All Sectors
The UK industry standard of measurement is very precise.  At an independent test facility the door is subjected to consistent sound waves across the spectrum of frequencies and the average result is then adjusted in a standardised manner because the human ear is not sensitive to every sound.  We all know that dogs hear higher pitched noises than humans do.
Each acoustic doorset will have different characteristics at different frequencies so selecting the best solution is not necessarily simply about the highest rating. We are here to help and advise you so please call us to discuss your particular noise problem.
Thanks to our range of manufacturing options our doorsets are suitable for all business sectors.
Recording studios
Theatres
Schools
Universities
Hospitals
Hotels
Commercial Offices
Acoustic doors have seals to stop sound penetrating around the door edge and they will often have an automatic drop seal to seal the gap underneath so most of our sound proof doors are pre-hung in an appropriate frame and they must be fitted as a complete unit.  Every door is made to order so size is not a particular issue and there are plenty of options for door and frame finishes.
Walls, Ceilings and Floors
When you have a noise problem you should remember that sound travels through walls, floors, ceilings and structural supports so you will need to give these areas some thought.
Glass vision panels can be incorporated with some limitations.  Fitting a glass panel in an acoustic door has an impact on the performance so the size and the type of glass matters and this is especially important if the door is to have both acoustic and fire certifications.
Fire Resistance
Our acoustic doorsets come with fire rated protection, with a range of doors offering 30 minutes up to 240 minutes of fire resistance.
A weighted sound reduction value on site (DnT,w) cannot be directly compared with Rw indices because on-site measurements are influenced by factors which are controlled for R2 measurements under laboratory conditions (or do not apply). Factors such as the area controlled for R2 measurements under laboratory conditions (or do not apply). Factors such as the area of separating walls, the volumes and sound absorption properties of source and receiving spaces, installation and various transmission paths through the structure (e.g. ducts, doors, glazing and other openings and service channels) can all affect on site measurements.
As a guide you should factor in a difference of 2 – 3dB for rooms, and as much as 5dB when measured in corridors.
You can call us on 020 3199 5849 or you can email your enquiry via the quick enquiry form.
What Our Customers Say
I have always found Enfield Speciality Doors to be courteous, professional and knowledgeable about all aspects of door design.
Neilcott Construction Ltd
"May Gurney have had a strong working relationship with Enfield for the past 5 years and on the back of many successful contracts we have now selected Enfield as our preferred supply chain partner for the supply of all internal Doorsets and Screens. We find that Enfield provide the best value for May Gurney in terms of commercial competitiveness, service levels and quality of product. Enfield have consistently given us good service and on many occasions have gone out of their way to help us out of some tight situation by improving delivery dates. May Gurney are happy to put Enfield forward to any of our Designers and Clients due their friendly and knowledgeable approach"
May Gurney Limited
"We had an urgent order for 20 Fire doors that was going to place a contract in jeopardy. We called Enfield having found them on the internet and they delivered to our specification within 5 days whilst we were quoted six weeks by our normal large supplier! We thoroughly recommend Enfield and have used them again for both Express and Standard orders"
Crownhall Developments
"I am pleased to report back that the school are pleased with the doorset that was changed last week during the school half-term.
The delivery was made on the date agreed and at the time requested by the school during half-term.
The installation went smoothly and was finished to a high standard as the school has high standards of workmanship.  Thank you for your time in ensuring that the process went well and we look forward to working with yourself in the future."
Tasker Construction