Manufacturers of Bespoke Fire Doors, Acoustic Doors & Doorsets
For over 30 years we have been manufacturing door solutions. These include flush, timber-framed bespoke doors and we believe our experience is second to none.  Our product range includes Fire, Acoustic, X-ray, and Security doors along with custom frames, screens, and veneered panels in a wide range of veneers and timber species held in stock.
From heritage to healthcare, our versatility, technical expertise, and customer care is why we have delivered thousands of fire rated doors all across the UK.  We are a leading manufacturer and are here to solve your problems and when your difficulty is simply a time issue, we can usually produce your certified fire doors in as little as 24 hours with our Express Service.
Enfield Doors provide double fire door sets, glazed fire doors, and made-to-measure fire doors. All standard sizes are available. If you require a different size, please contact a member of our team.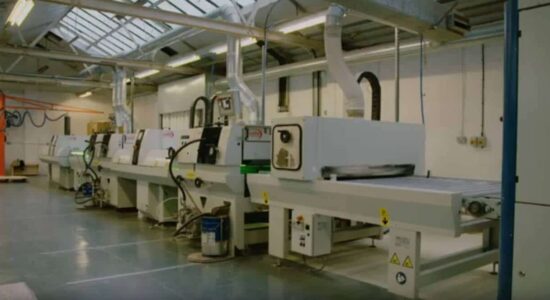 Get Express Door Delivery
When you're in a hurry, Enfield Doors are the only choice for express delivery fit for purpose doors. At Enfield Doors we offer our special express delivery service, so we can deliver your custom made doors in as little as just 24 hours.
Our core values as door manufacturers are to deliver exceptional and consistent quality both in product delivery and service. We are flexible enough to handle any size of order-from a single laminated door to a new hospital full of fire resistant doors that comply with British Standards.
For more information on our express door delivery service just call a member of our team, and we'll make sure you get exactly the right fire safety doors at exactly the right time.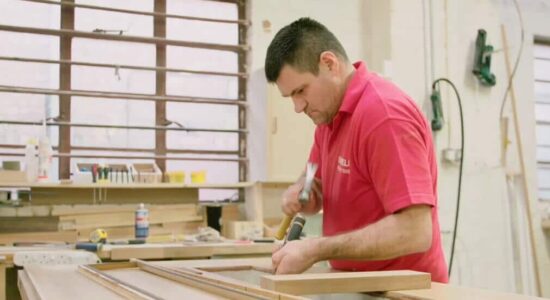 We work in partnership with Architects, Interior Designers, Contractors, and Builders. The projects we work on can be from a single fire door to hundreds of identical fd60 fire doors with phased delivery schedules. Based in North London, our sales and technical staff have a staggering 270 years of experience in the business. With the entire manufacturing process on one site, we have the edge, so whatever the size of your project, our team is ready to help you.
Enfield Chairman Speaks At Acoustics Academy Launch
On Thursday 13th February 2020, Quiet Mark launched its new Acoustics Academy – an online portal which will equip and empower architects, builders and designers with a guide to expertly verified leading acoustic solutions for every building application area.
At the launch event our chairman, Nigel Sill, highlighted the challenges of different applications for acoustic doors and some of Enfield's prestige projects, including Abbey Road Studios, the Alan Turing research centre at the University of Manchester, and the Colyer-Fergusson Music Building in the University of Kent.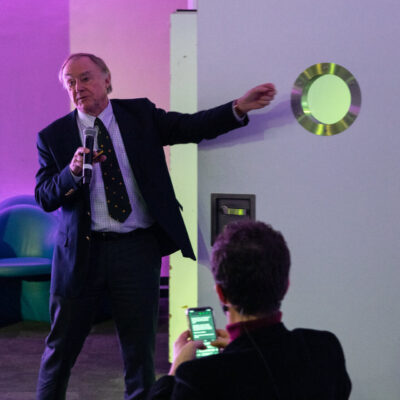 Why Should You Buy From Enfield Doors?
When it comes to fire doors, we are a trusted and reputable supplier. We have a wealth of expertise and years of experience within the industry. Our team follows strict manufacturing protocols to ensure that each fire door meets the highest standards of quality and reliability. By choosing to purchase a door from us, you can be assured that each product has gone through thorough inspection and testing to provide you with a dependable fire safety solution.
Another reason people choose to buy from us is that we offer a comprehensive range of fire doors to suit various applications and environments. Whether you require fire doors for residential properties or commercial buildings we have a solution for you. We understand that every building is unique, so we provide customisation options on all our fire doors. Each door offers optimal fire protection without compromising on style.
At Enfield Doors, we pride ourselves on delivering exceptional customer service. Our team is extremely knowledgeable and is available to assist you throughout the entire process. For further information, please don't hesitate to contact a member of our team.
At Enfield Doors, we are committed to providing exceptional service and support to our customers. Whether you have a query, need assistance, or want to share feedback, we are here to help. Please feel free to reach out to us.
You can call us on 020 3199 5849 or you can email your enquiry via the quick enquiry form.
What Our Customers Say
'The level of service is good. We have a good working relationship that has developed over the last few years'
Dale Miller, Morgan Sindall
'Enfield can deliver - the product is good, the quality reliable as well as the service. There will always be someone cheaper but that's not always a good thing. With Enfield we could trust that the product would be delivered when we need it and that's worth more to us. We're really happy with how the project turned out, with relationships established and maintained'
Dan Murphy, Trabur Testimonial – Qube project
We use Enfield Speciality Doors a lot – it's the service. There is a lot of trust both ways. You guys will commit to a date and do your utmost to deliver. There are lots of things I like about Enfield. Other door manufacturers - I know them, but I don't have that rapport. When you're dealing with doors it's very detailed. With you guys, it's a much more personalised approach. Enfield will know the deadline and you get the right info from us in time, so we hit our programme.
Darren Lemaire - Buyer, Conamar Building Services Ltd
'I've worked with Enfield Speciality Doors on a number of projects. The team is always really responsive when I call for advice at the specification stage. We have to think about so many things when we specify fire and acoustic doors, from drop seals to floor sealant and other safety measures. So, when you find a company that's easy to get hold of, with samples and good technical support, it makes a huge difference. It makes it easy to go back to them next time. And it's nice to work with nice people!'
Christine Skaar from KVIST Architect and Interior Design
I have always found Enfield Speciality Doors to be courteous, professional and knowledgeable about all aspects of door design.
Neilcott Construction Ltd