Manufacturers of Bespoke Fire Doors, Acoustic Doors & Doorsets
For over 30 years we've been manufacturing flush, timber-framed bespoke doors and we believe our experience is second to none.  Our product range includes Fire, Acoustic, X-ray and Security doors along with custom frames, screens and veneered panels in a wide range of veneers and timber species held in stock.
From heritage to healthcare our versatility, technical expertise and customer care is why we've delivered thousands of doors all across the UK.  We are here to solve your problems and when your difficulty is simply a time issue, we can usually produce your doors in as little as 24 hours with our Express Service.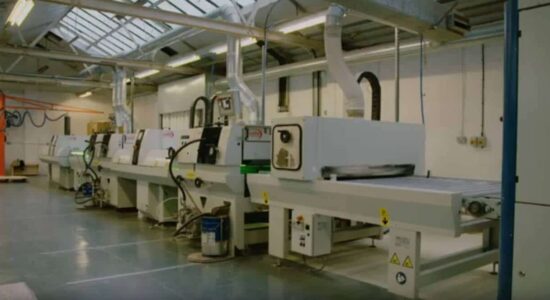 Get Express Door Delivery
When you're in a hurry, Enfield Doors are the only choice for express delivery doors. At Enfield Doors we offer our special express delivery service, so we can deliver your custom made doors in as little as just 24 hours.
Our core values are to deliver exceptional and consistent quality both in product delivered and service. We are flexible enough to handle any size of order-from a single laminated door to a new hospital full of fire resistant doors that comply to British Standards.
For more information on our express service just call our team, we'll make sure you get exactly the right doors at exactly the right time.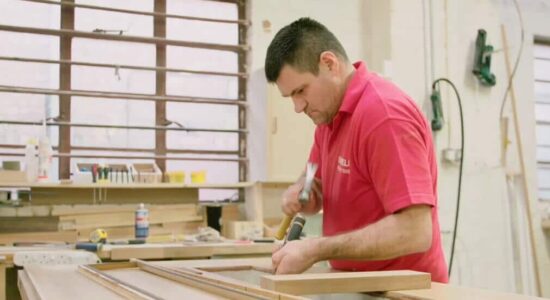 We work in partnership with Architects, Interior Designers, Contractors and Builders on projects from a single bespoke door to hundreds of identical doors with phased delivery schedules. Based in North London, our sales and technical staff have a staggering 270 years of experience in the business and with the entire manufacturing process on one site we have the edge, so whatever the size of your project, our team is ready to help you.
Enfield Chairman Speaks At Acoustics Academy Launch
On Thursday 13th February 2020, Quiet Mark launched its new Acoustics Academy – an online portal which will equip and empower architects, builders and designers with a guide to expertly verified leading acoustic solutions for every building application area.
At the launch event our chairman, Nigel Sill, highlighted the challenges of different applications for acoustic doors and some of Enfield's prestige projects, including Abbey Road Studios, the Alan Turing research centre at the University of Manchester, and the Colyer-Fergusson Music Building in the University of Kent.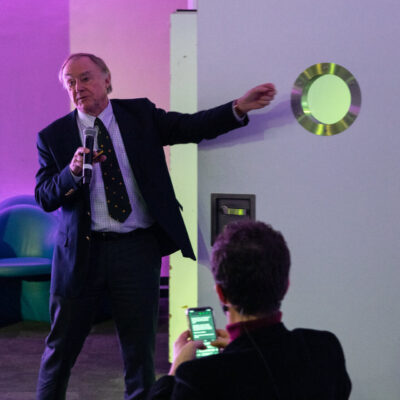 You can call us on 020 3199 5849 or you can email your enquiry via the quick enquiry form.
What Our Customers Say
"I am pleased to report back that the school are pleased with the doorset that was changed last week during the school half-term.
The delivery was made on the date agreed and at the time requested by the school during half-term.
The installation went smoothly and was finished to a high standard as the school has high standards of workmanship.  Thank you for your time in ensuring that the process went well and we look forward to working with yourself in the future."
Tasker Construction
I have always found Enfield Speciality Doors to be courteous, professional and knowledgeable about all aspects of door design.
Neilcott Construction Ltd
"We had an urgent order for 20 Fire doors that was going to place a contract in jeopardy. We called Enfield having found them on the internet and they delivered to our specification within 5 days whilst we were quoted six weeks by our normal large supplier! We thoroughly recommend Enfield and have used them again for both Express and Standard orders"
Crownhall Developments
"May Gurney have had a strong working relationship with Enfield for the past 5 years and on the back of many successful contracts we have now selected Enfield as our preferred supply chain partner for the supply of all internal Doorsets and Screens. We find that Enfield provide the best value for May Gurney in terms of commercial competitiveness, service levels and quality of product. Enfield have consistently given us good service and on many occasions have gone out of their way to help us out of some tight situation by improving delivery dates. May Gurney are happy to put Enfield forward to any of our Designers and Clients due their friendly and knowledgeable approach"
May Gurney Limited